What is Hoboken Famous For?
Posted by Michael Kotler on Thursday, September 21, 2023 at 9:54:49 AM
By Michael Kotler / September 21, 2023
Comment
Hoboken, New Jersey, on the western bank of the Hudson River, has earned a place in the annals of American history and culture. This dynamic city is well-known for a variety of reasons, including its historical significance, thriving arts scene, scenic shoreline, and excellent food options. We will delve into the city's rich tapestry of achievements and attractions that make it a unique and cherished destination in this investigation of what Hoboken is famous for.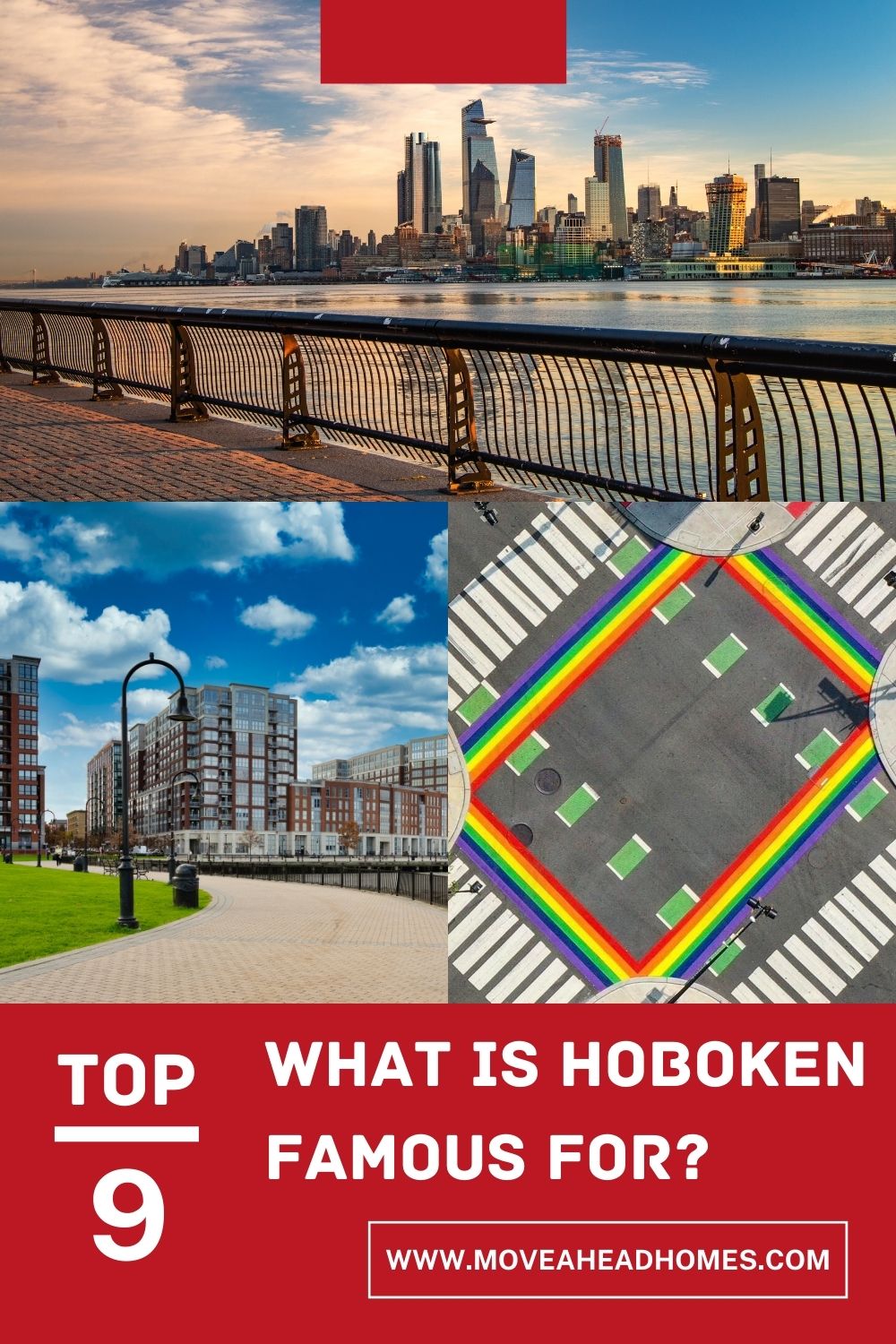 1. The Birthplace of Frank Sinatra
Hoboken's most famous claim to fame is unquestionably its connection to the famed crooner, Frank Sinatra. Frank Sinatra was born in Hoboken on December 12, 1915, and began his career in local bars before rising to international recognition. Today, the city proudly commemorates its connection to "Ol' Blue Eyes" with Frank Sinatra Park, a waterfront green space that features a beautiful bronze statue of the renowned singer. Sinatra's legacy is still an important part of Hoboken's character, and the annual Hoboken Sinatra Idol Contest honors his lasting effect on music.
2. Magnificent Waterfront Views:
The Hudson River position of Hoboken affords residents and visitors with stunning views of the Manhattan skyline. Sinatra Drive, the seaside promenade, provides a magnificent setting for leisurely strolls and recreational activities. The Hoboken waterfront has also become a center for outdoor events such as concerts, festivals, and movie nights, attracting visitors from all over the region to experience the city's picturesque splendor.
3. A thriving arts and culture scene:
Hoboken has long been a refuge for artists and musicians, with a thriving arts and cultural scene. Colorful murals cover the city's streets, while local galleries and theaters display the talents of both new and veteran artists. The Hoboken Historical Museum is dedicated to preserving the city's rich history and hosting exhibits that explore its cultural heritage. Furthermore, Hoboken boasts a flourishing live music scene, with various places where you may see local bands and performers perform.
4. The Hoboken of Hoboken:
Hoboken is well-known for its unique "Hoboken-ness." The city has a certain appeal that combines historical buildings with a vibrant and modern ambiance. Its small size and walkability make it a perfect destination for residents and visitors alike to explore its districts, which are filled with gorgeous brownstones, warm cafes, and boutique shops. Hoboken's particular personality is complemented by its welcoming and diversified community, which fosters a strong sense of belonging among its citizens.
5. Baseball's Birthplace:
Baseball fans may be shocked to hear that Hoboken played an important role in the sport's early history. In 1846, the first recorded baseball game was played at Hoboken's Elysian Fields. This historic moment heralded the beginning of modern baseball, making Hoboken an important part of the history of America's favorite game. Although the Elysian Fields are no longer in existence, a historical marker recognizes the significance of the site.
Culinary Highlights:
Hoboken's food scene is a gastronomic wonderland, with culinary treats for every pallet. The city is well-known for its delectable Italian cuisine, with a plethora of pizzerias, bakeries, and trattorias serving up delectable delicacies. Carlo's Bakery, as shown on "Cake Boss," is a treasured institution recognized for its wonderful pastries and cakes. Hoboken also has a broad array of ethnic cuisines, fashionable cafes, and craft brewers, giving foodies plenty of options to explore.
7. Historical Importance:
Hoboken has played an important part in American history aside from its cultural and aesthetic contributions. During World War II, the city served as an important embarkation point for troops headed to Europe, garnering it the moniker "The City of Ships." The Hoboken Historical Museum displays items and exhibits linked to the city's wartime accomplishments, emphasizing its national historical significance.
8. Community Festivals & Events:
Hoboken is well-known for its vibrant calendar of community events and festivals, which bring locals and visitors together to celebrate. Among the city's lively gatherings are the Hoboken Arts & Music Festival, the Hoboken Italian Festival, and the Hoboken SantaCon. These events provide an opportunity to experience the city's distinct personality as well as the kindness of its people.
9. Education and Creativity:
Stevens Institute of Technology, a famous research university that has been at the forefront of innovation for over 150 years, is located in Hoboken. The contributions of the university to science, engineering, and technology have won it a significant position in academia and industry. Stevens Institute of Technology continues to encourage cutting-edge research and teaching, transforming Hoboken into an innovation hotspot.
Finally, Hoboken's fame goes much beyond its closeness to Manhattan. It is a city with a unique blend of past and present, rich in culture, history, and community spirit. Hoboken offers a broad range of activities for inhabitants and visitors alike, from being the birthplace of a music great like Frank Sinatra to its stunning waterfront views, flourishing cultural scene, and gastronomic delights. Hoboken's popularity is well-deserved and enduring, whether you're visiting its historic landmarks, savoring a slice of its famed pizza, or simply taking in the breathtaking vistas along the Hudson River.