The 15 Most Popular Coffee Shops in Hoboken 2023
Posted by Michael Kotler on Thursday, March 16, 2023 at 9:43:26 AM
By Michael Kotler / March 16, 2023
Comment
Despite Hoboken only being a square mile in size, it sure does boast an impressive array of cafes and coffee shops. Whether you are a native of Hoboken or just passing through, finding a local coffee shop is an important part of being a local, or when simply just paying a visit. From hot, to iced, to decaf, to strong, to sweet, coffee is amazing and the local Hoboken spots are game-changers when it comes to getting your caffeine fix. Not only do these shops have fabulous brews but delicious delicacies as well.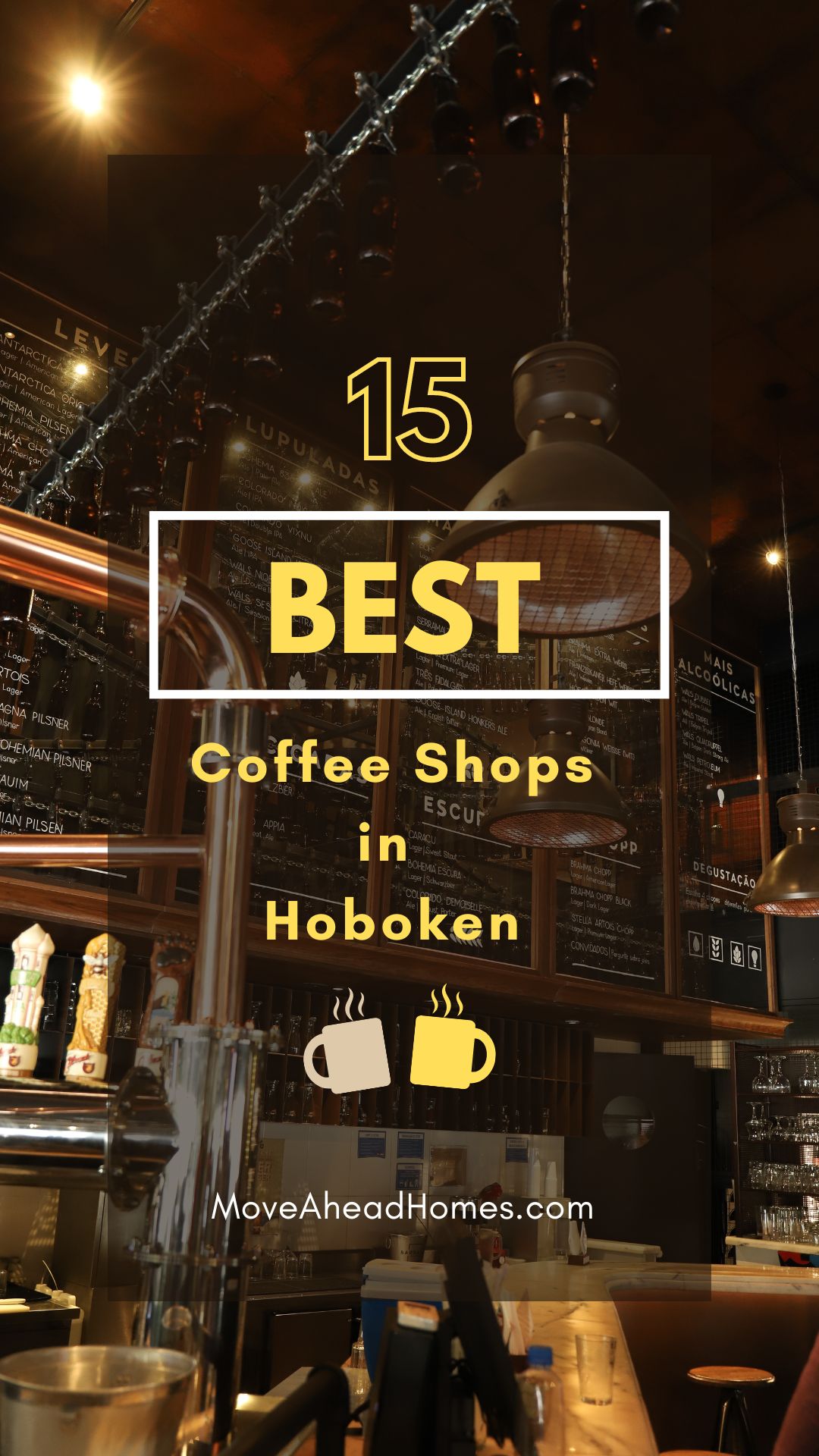 Continue to read to find your fix!
Known for having multiple locations, Mojo combines great coffee with unique eats. Most of the menu consists of unique coffee flavors and espresso but they do have delicious croissants, coffee cakes, muffins, and cookies. They're located at 230 Willow Ave. downtown.
Bluestone Lane gives coffee lovers everywhere a chance to rejoice when coming upon the chic Aussie-style coffee shop located at 409 Washington St. The interior of the coffee shop is modern East Coast, and the menu is extensive in popular items. Along with the signature Gold Coast vibe, a popular menu item includes avocado smash toast. Here, baristas are expert brewers of sustainable coffee you can enjoy on the outdoor patio on a hot summer day.
Known for having some unique coffee flavors such as honey rose and caramel vanilla, Bwe Kafe is located at 1002 Washington St., which is considered uptown Hoboken and features ground coffee that you can take home, a few unique traits, and even delivery.
Located just around the corner from Carlo's Bake Shop, The Roost Outpost draws a crowd all on its own. Here, the vintage look of the cafe allows visitors to enjoy a laid-back comfy vibe, with a shimmering welcoming ambiance to enjoy a pour-over cup or a cold Nitro-brewed coffee. Goodies can be found alongside late art at the small marketplace inside The Roost Outpost where you can browse and purchase artisan and lifestyle goods is located at 55 1st St.
Ever had a rose chai? How about a pistachio mocha? Well, you can have it at Hidden Grounds located at 79 Hudson St. But that's not all; they offer an amazing avocado toast, smoked salmon bagels, and a Chicken Tikka sandwich with mint chutney and pickled onions. It's a great spot for breakfast or lunch.
This cozy, lofty coffee shop is located on the border of Hoboken and Jersey City, Black Rail Coffee is so renowned they are good enough to service two cities! This minimalist cafe is the best place to stop to fuel up on hot pour-over coffee, and small mugs of artisan espresso, best paired with the sandwich of the month!
"Not your average coffee shop" as they say, The Hive is a great spot to meet up with friends, get a delicious cup of coffee, and browse some of their unique pastry items such as the Hive Confetti Cookie, their buttery almond croissant, and the Hive S'mores Cookie, which takes you back to your childhood around the campfire.
Jefferson's Coffee is the key inspiration of heritage behind a family roasting plant located in Tucson, AZ. Here, you will only find the freshest roasted coffee beans and local dairy products. From espressos to cappuccinos to lattes, there is more to a cup of coffee than meets the eye at this groovy little cafe. They have two locations at 1001 Madison St. and 534 Washington St.
Located at 1110 Washington St., Alfalfa is a unique combination of casual and hipster coffee shop and delicious breakfast and lunch hotspot. With fantastic breakfast burritos, homemade donuts (even gluten-free ones), plant friendly salads, classic chicken bone broth, and healthy wraps. This unique dining location offers a wealth of fantastic options, multiple toppings, and endless combinations of coffee, salads, and wraps.
This local coffee spot is special in that its third and only New Jersey location is in Hoboken. The City of Saints coffee shop services undeniably delicious coffee alongside an unapologetic motto, "drink what you like." Each flavorful cup of coffee is shown off in a stylish storefront featuring a distinguished mid-century mod aesthetic. City of Saints is located at 1320 Bloomfield St.
Located at 519 Adams St., the Little Local is exactly what they are, local shops making coffee for local friends. Whether it's your morning latte or mocha or your grabbing some favorite local "Boomerang Bites" or just a cookie, The Little Local is here to serve you throughout the day.
Only a hop and skip away from the ferry, train, and PATH station, the Bean Vault Coffee shop is located near the waterfront walkway. This coffee spot is a perfect place to grab a coffee on your way to work, or during a weekend walk. The rustic shop also has plenty of treats up for grabs alongside cups of freshly brewed coffee! Bean Vault Coffee is located at 1 Newark St.
Is it time you had one of the best cannolis in the city? Dolce & Salato is much more than a coffee shop. Not only will you get fantastic lattes and espresso, but you'll get unique breakfast dishes like daily quiche specials, breakfast sandwiches and avocado toast, family take-out style platters such as the capris a salad, lasagna, or to Kathy, tortellini, or even large dishes like eggplant Parmesan and chicken Francaise. And as we mentioned in the beginning, their must-have dessert is the fantastic cannoli. Pick up 1/2 a dozen today at 1101 Grand St.
Yuki's at 720 Monroe St., is a fabulous local delicatessen with market items like spices and herbs, all your favorite espresso drinks, delicious croissants, bread puddings and teacakes, homemade granola, lemon pistachio cakes, and is really cheesecake. But it doesn't stop there; fantastic flatbreads and focaccia, Moroccan spices loose tea and ground coffee are all available.
Much more than a coffee shop, The Little Grocery at 1212 Washington St. has some of the best to go sandwiches in the city. Whether it's Hoboken's best egg sandwich, everybody's favorite avocado toast, omelettes, croissants, quiche or the brioche French toast, if you're looking for breakfast, The Little Grocery is definitely the spot to hit in the morning.
You can see that Hobokens love their coffee! This is just a small sampling of some of the great restaurants and cafés here in Hoboken. For more information about relocating to Hoboken or finding your perfect Hoboken home or condominium, please feel free to browse my website or contact my office at any time.