Reasons to Buy a Home in the Colder Months in New Jersey
Posted by Michael Kotler on Sunday, October 1, 2023 at 10:53 AM
By Michael Kotler / October 1, 2023
Comment
Spring and summer are often considered the best times to buy a home, with milder weather and a more relaxed schedule. For families with school-aged children, the benefit of moving during summer break is also a perk. However, buying a home in the colder months has its own advantages. Looking for a home to buy in the fall or winter in New Jersey, particularly in Hoboken, and considering the weather in New Jersey, can offer several benefits, both for your home search and potential long-term enjoyment of your new property.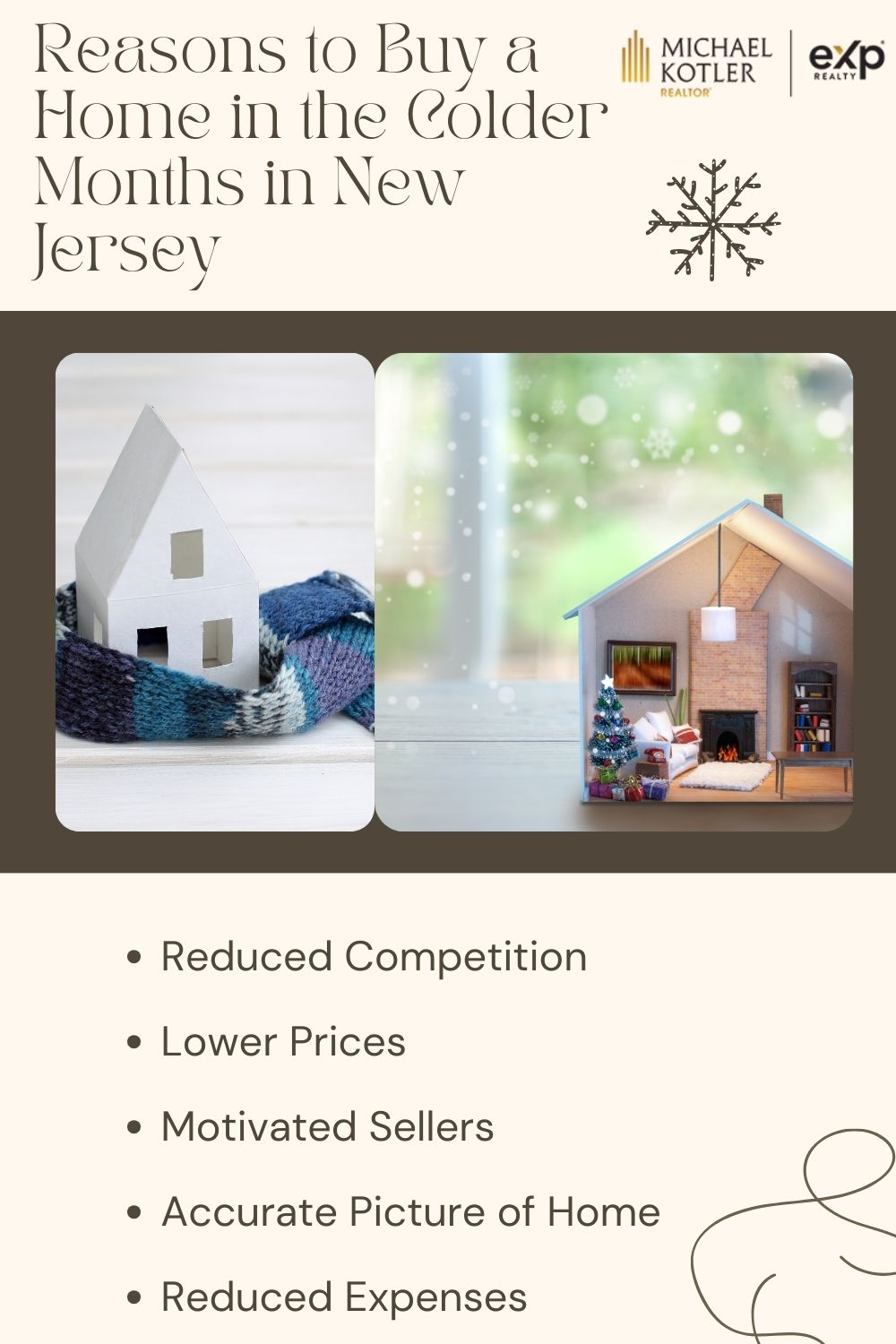 Reduced Competition
One of the most significant advantages of house hunting in the fall and winter is the reduced competition. Many buyers prefer to search for homes in the spring and summer, which means there are typically fewer buyers in the market during the colder months. This reduced competition can give you an advantage when negotiating with sellers.
Particularly in a seller's market, anything you can do to reduce competition will be to your advantage. If you don't have the ability to make an above-asking offer or other ways to leverage your offer against others, consider limiting your competition by shopping in the colder months.
Lower Prices
While it's not a guarantee, many buyers are able to get a better deal in the fall or winter. With fewer buyers in the market, sellers may be more motivated to negotiate on price. You may find that homes are listed at more competitive prices during the fall and winter, potentially saving you money on your purchase.
In the summer, bidding wars for desirable properties can be common. In the fall and winter, you may face less competition, which can make the buying process less stressful and reduce the pressure to make rushed decisions or offer more than you are ultimately comfortable paying.
Motivated Sellers
In addition to the negotiation advantage it gives you, buying from motivated sellers offers quite a few benefits. Some sellers may be more motivated to close a deal during the off-season. This motivation can lead to more flexibility in negotiations and possibly faster transaction times.
Accurate Picture of the Home or Condo
Viewing a property during the fall or winter can give you a more accurate assessment of its condition. You'll be able to see how well the home handles cold weather, insulation, and any potential issues related to snow or ice accumulation.
Home inspections can also be more thorough in the fall and winter. Inspectors can assess how well the heating system, insulation, and other cold-weather features perform. This can help you make more informed decisions about potential repairs or improvements.
Seeing a neighborhood during the fall and winter can provide insights into its year-round characteristics. You'll experience factors like snow removal, holiday decorations, and seasonal community events that contribute to the neighborhood's overall atmosphere.
Reduced Expenses
In some cases, moving during the fall or winter can result in saving money on the expenses associated with buying a home that go beyond the purchase price and closing costs.
Moving companies and services may offer lower rates during the off-season due to reduced demand. You may be able to secure cost-effective moving services and take advantage of discounted rates.
Depending on your specific situation, closing on a home in the fall or winter may offer tax benefits. Consult with a tax professional to explore potential deductions related to your home purchase.
If you're interested in making renovations or updates to your new home, buying in the fall or winter gives you several months before the next spring and summer, allowing you to plan for, save for, and execute your projects at a comfortable pace.
As we head into fall and winter, listings look a little different so contact me at any time to get a jump on the winter real estate market in New Jersey.
Check out the Newest Listings in Our Area
No Matching Listings
Try a new search, or click below to get notified when matching listings become available.