How a Cash-Out Refinance can Help You Invest in a New Property in New Jersey
Posted by Michael Kotler on Tuesday, October 3, 2023 at 11:23:09 AM
By Michael Kotler / October 3, 2023
Comment
The dream of investing in a new home or income property in Hoboken, New Jersey, and its surrounding region can be a reality for many current homeowners, thanks to one strategic financial tool: a cash-out refinance. In 2023, the rapidly growing real estate market in this picturesque area is presenting unique opportunities, and a cash-out refinance can empower homeowners to leverage their existing property equity for a fresh start, a dream home, or an investment property.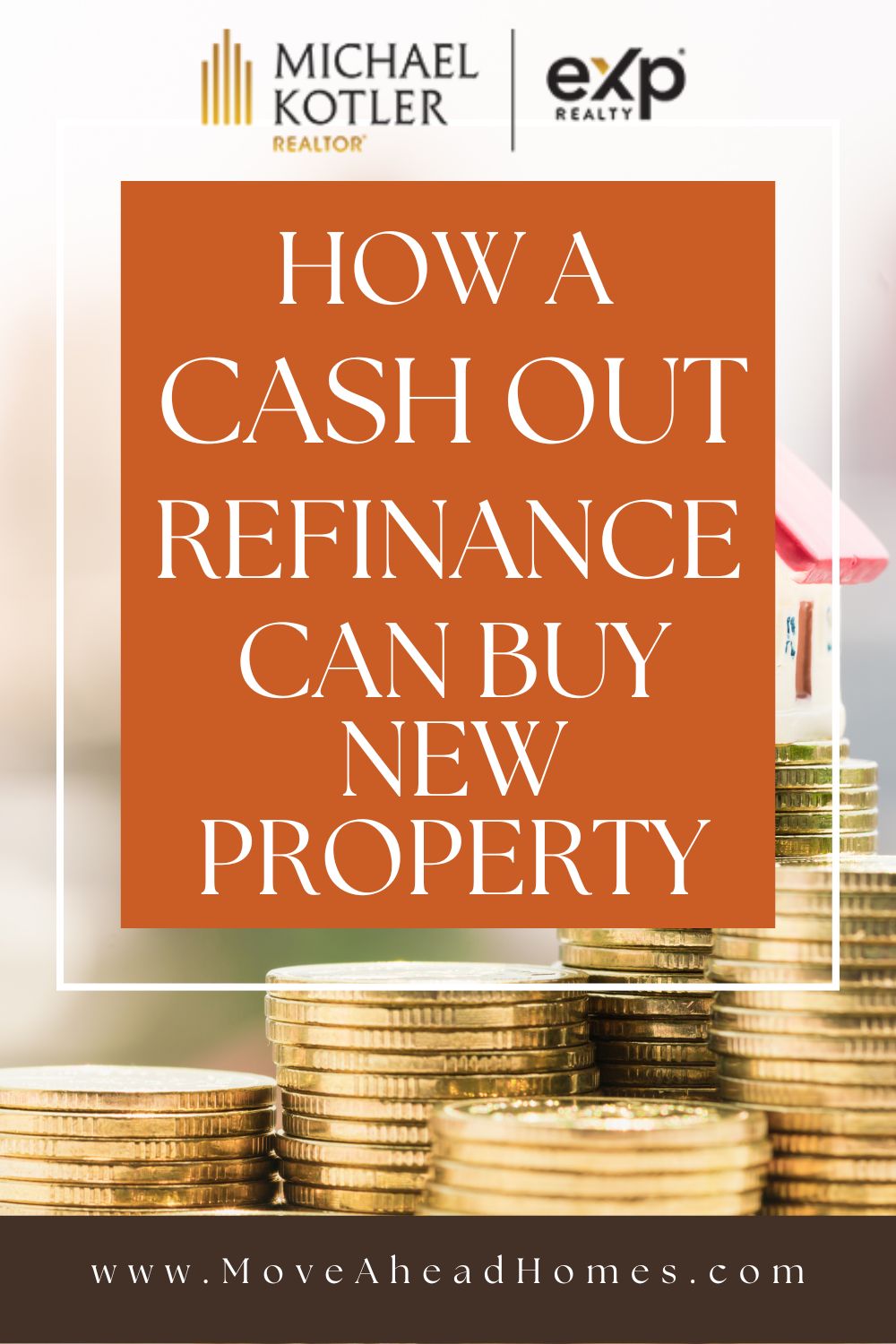 Read on to discover more about how a cash-out refinance works, its benefits, and how it can facilitate the purchase of a new home in Hoboken, New Jersey.
What is a cash-out refinance?
A cash-out refinance is a mortgage refinancing option that allows homeowners to tap into the equity they've built in their current property by replacing their existing mortgage with a new one for a higher amount. The difference between the new mortgage amount and the existing loan balance is disbursed to the homeowner in cash. This cash can be used for various purposes, including home renovations, debt consolidation, investment opportunities, or, in this case, buying a new home.
For example, let's say you bought your current home for $250,000 and you owe $200,000 on your current mortgage. If the property is now worth $400,000, you have $200,000 in equity and can access that equity as cash through the refinancing process. While you will not be able to access 100% of your equity, you can likely cash out a significant enough amount to fund your new real estate goal.
Benefits of a Cash-Out Refinance
There are many benefits of a cash-out refinance, and you can access these benefits if you are a current homeowner with equity.
Access to Current Equity
One of the primary advantages of a cash-out refinance is that it enables homeowners to unlock the equity tied up in their property. As property values typically appreciate over time, homeowners nearly always find that they have substantial equity in their homes, even if they've been in their current residence for a relatively short period. This is especially true in the current market, where home prices have increased rapidly in the past 3 years, and this equity can be a valuable financial resource for purchasing a new home in Hoboken, New Jersey.
Tax Benefits
Interest paid on mortgage loans is often tax-deductible, making a cash-out refinance a tax-efficient way to access funds for a new home. It's important to consult with a tax professional to understand how this may apply to your specific situation.
Debt Consolidation
If homeowners have outstanding debts with high-interest rates, such as credit card debt, a cash-out refinance can allow them to consolidate these debts into a single, lower-interest mortgage payment. This can improve their overall financial stability and free up more funds for a new home purchase.
Fund the Down Payment
One of the most significant ways a cash-out refinance can help current homeowners in Hoboken, New Jersey, purchase a new home is by providing the necessary down payment. Down payments can range from 3% to 20% or more of the home's purchase price, depending on the type of mortgage you get. By accessing the equity in their current home, homeowners can secure a substantial down payment, reducing the amount they need to finance their new property. This is an excellent way to offset interest rates, which remain historically low but are still a concern for many buyers.
Enhanced Buying and Negotiating Power
With a cash-out refinance, homeowners can increase their buying power in the real estate market. They may be able to afford a larger or more desirable home in Hoboken, New Jersey, buying that dream home or making a transition into a property that better suits their current phase of life.
Having cash on hand from a cash-out refinance can also enhance negotiating power when buying a new home. It allows buyers to make stronger offers, an essential factor in a competitive market. Buyers who have already accessed cash through a cash-out refinance can sometimes make all-cash offers. This can be particularly attractive to sellers, as it eliminates the need for financing contingencies and can lead to quicker, more straightforward transactions.
Investment Opportunities
For those interested in real estate investment, a cash-out refinance can provide the capital needed to acquire additional properties in Hoboken, New Jersey, and its surrounding areas. Whether it's a rental property or a vacation home, this can open up avenues for building wealth through real estate.
The current market in Hoboken, New Jersey, represents an amazing opportunity to invest in appreciating assets. Leveraging a cash-out refinance to purchase an income property is a wise financial move that your future self will be glad you made.
Thinking of buying an investment property? Here are the newest listings in the area.
No Matching Listings
Try a new search, or click below to get notified when matching listings become available.