10 Questions You Should Ask When Buying a Condo in New Jersey
Posted by Michael Kotler on Thursday, July 20, 2023 at 12:46:22 PM
By Michael Kotler / July 20, 2023
Comment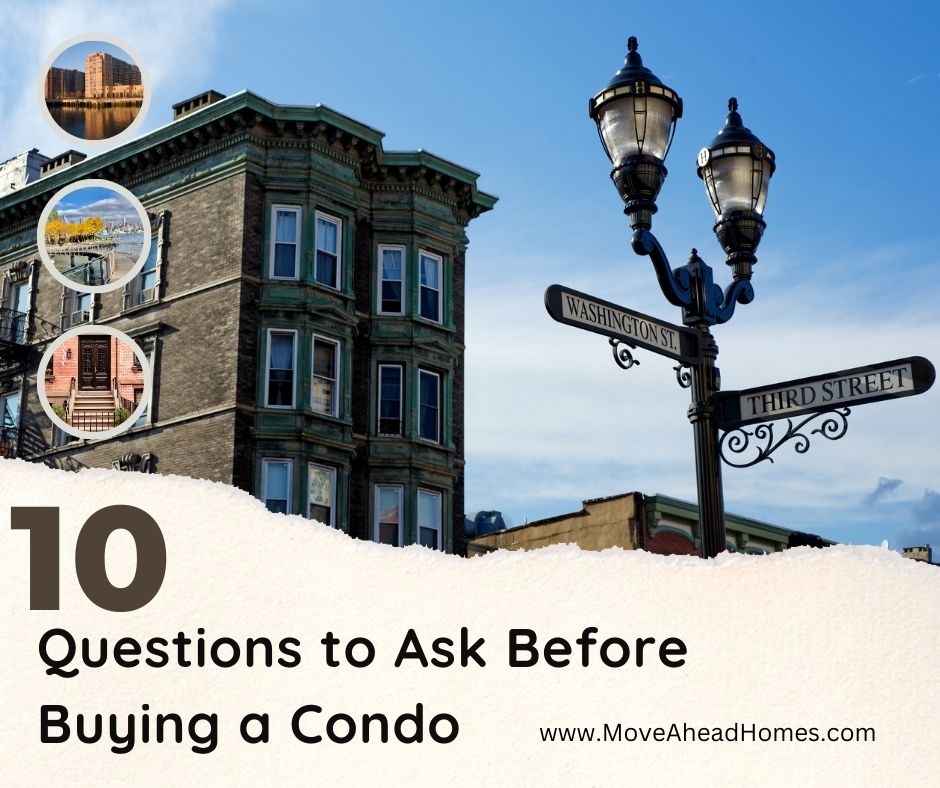 Buying a condominium or a townhouse for that matter is very similar to a single-family home but there are distinct differences. You will be dealing with the homeowners association when you buy into a condo or a townhouse community, very similar to a subdivision that might be gated or part of an HOA. Not only will you be paying a monthly mortgage payment along with principal, interest, and homeowners insurance but you'll also be paying fees directly to the homeowners association. There are specific questions you should ask before buying a condominium. With so many townhouse/condo associations and developments throughout the Hoboken and Jersey City area, this is a common issue that I have with a lot of homebuyers. It's best to understand the implications and the details of buying a condo before jumping into the transaction.
#1. What is covered with the HOA fees?
You want to know exactly how much you're paying on a monthly basis for homeowners association fees. These fees can either be collected monthly, quarterly or annually but more often than not, they'll be collected monthly. This is not part of your mortgage payment and these fees need to be paid directly to the association. They will typically cover any maintenance, maintenance to amenities such as swimming pools or fitness rooms, building maintenance such as repairing the siding, roof, or any exterior maintenance and any additional will go into reserves. These reserves should be collected for major items such as major landscaping projects, painting of the complex or replacing roofs etc...
#2. Who manages the Association?
Most of the time the association is made up of board members that are part of the condominium community. You want to verify that the association is either self-run or it's managed by an outside source. You have to approve this type of management in order to live there. Some of the self-run associations may have lower fees and may be more efficient but larger management companies may take over for communities that have more than 100 units.
#3. How Much Is in the Reserves?
If the reserve account for the Association only has a couple of hundred dollars in it, then guess who's going to be responsible when some major maintenance needs to be handled? At this point, you may be responsible for what's called an "special assessment". These special assessments will be an additional monthly or quarterly homeowners fee and you may be able to pay the special assessment upfront and get a discount. This could be for large repairs or replacements such as roofs, siding, new paint, or new landscaping. It's a good idea to join in association that has a healthy reserve so that you won't have to worry about too many special assessments.
#4. Are there any lawsuits against the condo or townhouse complex?
This is definitely something you'll need to know because many lenders will not even loan money to a condominium buyer for a complex that is currently in a lawsuit. These pending lawsuits could cost you a lot of money and attorneys fees are usually taken out of the condominiums budget and reserves. Again, if there is no money in the reserves guess what, special assessment time. Sometimes these legal disputes are between owners, developers or with the Association itself, which could be sign of a poorly managed complex. However, some very trivial lawsuits can develop over the most insignificant things so you want to understand the situation before completely ruling the complex out.
#5. What is the delinquency rate?
A delinquency rate is the percentage of residents who are late paying their homeowners dues. Many banks will not approve mortgages for buildings with high delinquency rates. Several buildings may issue a lean against delinquent units and the owner is personally liable for all fees including late charges and fines. If there are too many of these delinquencies, it might be a difficult situation to get into and one that your lender simply will disregard.
#6. What does the insurance cover?
Most condominium buildings and townhouse communities that have several units per building will have some sort of insurance covering the exterior part of the building. You'll want to request a copy of the master insurance policy and make sure that you understand or your lawyer can explain the details of the insurance and what it covers. It may not cover damage to personal possessions on the inside of your unit should you have a fire or burglary. This is covered by your own homeowner's insurance or rental insurance.
#7. What is the owner occupancy rate?
Again, many lenders refuse to loan money on a building that has fewer than 50% owner occupancy ratings. This means that less than 50% of the units are actually owner-occupied and most of them are rented out. Although there are exceptions to the rule, most of the time rental units are not as well cared for as owner-occupied units and lenders realize this and loan money based on this number. You'll want to make sure that there are at least 50% of the units owner occupied.
#8. What are the rules?
Condominium associations have what's called CC&Rs or covenants, conditions and restrictions. These are the list of rules and bylaws that all owners and tenants must abide by while they live in the complex. These rules cover items such as what part of the common area you can use, if you're allowed to have pets, storage area rules, parking rules and guest parking, renting your unit, satellite dishes and noise ordinances. You want to understand the rules before joining the complex so that you are not surprised about a rule later on.
#9. What is the rental policy?
Maybe you're planning on living in the home now but want to rent it out in the future. What is the policy regarding rentals and will there be additional fees later on?
#10. What is the parking situation like?
You may have your own garage, carport or be forced to find a place to park along with everyone else that lives there. These are things that you want to be aware of and approved before signing on the dotted line. You may want to also ask how many vehicles you are allotted when you live in the complex. Several complexes may only allow you one or two vehicles per unit and you'll have to find guest parking elsewhere.
There are lots of different things to consider when choosing a townhouse or condominium but I want you to be as prepared as possible. These 10 questions will give you a lot of information about the Association and the complex. If you're ready to get started please contact my office today and I would be happy to send you an updated list of all condominiums and townhouses in the New Jersey area that meet your search criteria and price.
Search Hoboken Condo Buildings
Search Jersey City Condo Buildings
Search Weehawken Condo Buildings