10 Genius Relocation and Moving Hacks
Posted by Michael Kotler on Wednesday, August 16, 2023 at 1:24:34 PM
By Michael Kotler / August 16, 2023
Comment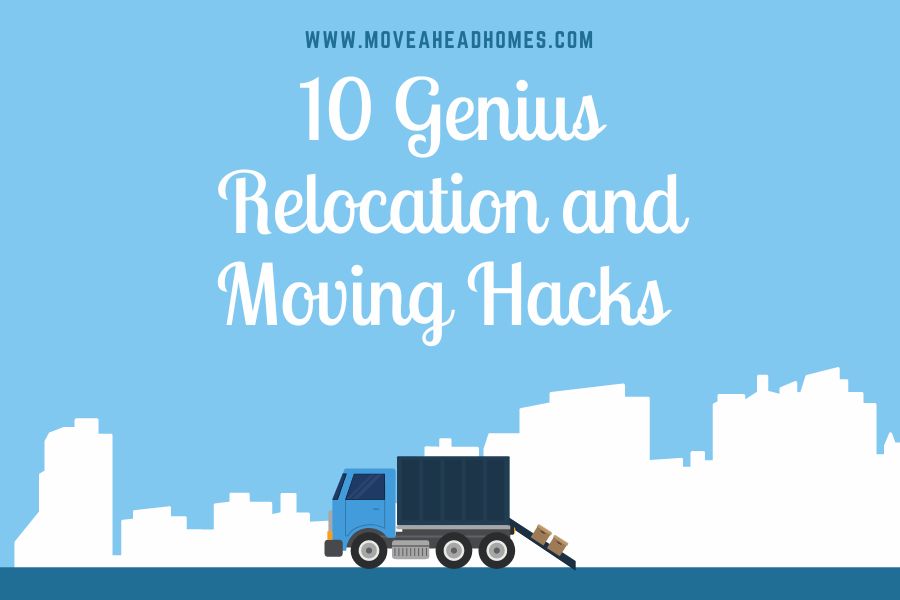 Moving can be a daunting task, but fear not – we're here to help you navigate the journey with ease. In this post, I want to share a collection of invaluable moving hacks. With insider knowledge and years of experience, I have compiled a list of the top 10 moving hacks that are guaranteed to transform your moving process from overwhelming to organized.
From ingenious methods to streamline your packing to must-know tricks for decluttering your space, these insights will revolutionize the way you approach moving. Whether you're a first-time mover or a seasoned pro, these hacks will prove invaluable in saving you time, energy, and possibly even a few headaches along the way.
So, if you're ready to embrace a moving process that's efficient, strategic, and hassle-free, dive into the following tips and discover how you can make your next move with confidence. Remember, the key to a successful move is in the details, and with these tips you'll be well-prepared to embark on this exciting new chapter. Let's get moving!
#1. Take Inventory by Camera
Taking pictures of your belongings before moving serves multiple purposes. It not only helps with inventory for homeowner's insurance but also simplifies the packing and unpacking process. Make sure to capture the contents of drawers, cabinets, and any valuable items. Additionally, taking a photo of the back of the electronics is a brilliant idea – it provides a visual guide for reconnecting cables and prevents confusion during setup.
#2. Put your house on a diet.
The concept of putting your house on a diet involves decluttering and downsizing your belongings before moving. This is a strategic move to avoid packing and unpacking unnecessary items. The idea of removing at least 10 items per day is a gradual approach that prevents getting overwhelmed. By donating, selling, throwing away, or giving away items you no longer need, you're creating a lighter load for yourself on moving day.
#3. Clean the Linens.
Cleaning your linens before packing them away is a smart way to ensure that you're greeted with fresh, clean bedding and towels in your new home. Vacuum-sealed bags are a fantastic solution for compactly storing these items, saving space and preventing potential mustiness during the move.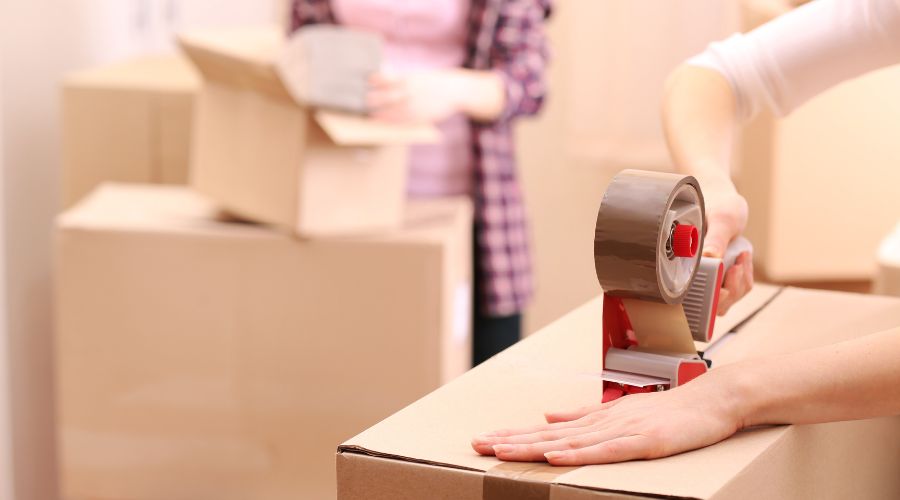 #4. Get rid of boxes you've never unpacked.
This hack helps streamline your belongings. If you haven't needed items from certain boxes since your last move, it's a strong indicator that you probably won't need them in your new home either. Letting go of these boxes reduces clutter and makes your move more efficient.
#5. Toss things you don't move.
Certain cleaning supplies and disposable items, such as old rags, can be left behind or discarded. This not only simplifies your move but also prevents you from transporting unnecessary items to your new home. Consider it an opportunity to start fresh with new cleaning supplies in your new space.
#6. Keep your "First Day" Box with you.
Having a well-prepared "First Day" box ensures that you have essential items readily available upon arrival at your new home. This box should contain everyday necessities like coffee maker, toilet paper, soap, drinks, snacks, and bedding. Additionally, keeping important documents like passports, birth certificates, and titles with you at all times provides peace of mind during the transition.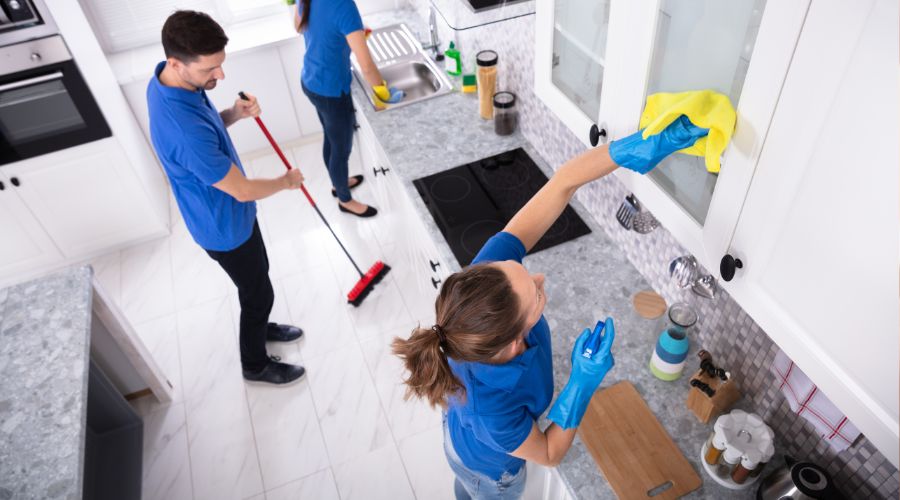 #7. Clean before you move in.
Although the previous owners may have cleaned, starting fresh with a clean slate is a great idea. Prioritize cleaning the kitchen and bathrooms before moving in your belongings. This proactive approach ensures a hygienic environment from the start and eliminates the need to deep-clean these areas later.
#8. Get a final cleaning in the old house.
Before bidding farewell to your old home, take the time to thoroughly clean it. Removing distractions such as kids and pets allows you to focus on the task at hand. Alternatively, hiring professional cleaners guarantees a spotless house, satisfying both you and the next occupants.
#9. Get rid of liquids.
Liquids can be tricky to transport, and some moving companies have restrictions on packing them. To avoid waste and inconvenience, try to use up any liquid household items before your move. Consider switching to powdered versions of detergents and using up kitchen liquids like cooking oils or sauces.
#10. Create a moving binder.
Organizing all your important paperwork, mortgage documents, rental agreements, and personal items in a moving binder is an excellent way to stay organized during the move. This binder also serves as a record of costs, which can be useful for tax purposes or future reference. Keeping everything in one place minimizes the chance of losing essential documents during the chaos of moving.
Incorporating these moving hacks into your relocation plan can significantly ease the process and help you transition smoothly to your new home. Planning ahead and being proactive in decluttering, cleaning, and organizing will make the entire experience more manageable and even a bit less stressful.
Ready to move to or from Hoboken, Jersey City or Weehawken? Let me help! If you'd like to sell your condo or house fast, give me a call. I'd be happy to offer a free listing consultation at any time.