Michael Kotler & Move Ahead Homes
Michael Kotler and Move Ahead Homes proudly represent the area's finest properties with exceptional skill and care for our clients. With years of full-time experience, and as Hudson County residents ourselves, we have a clear understanding of the mindset of home buyers and sellers. Whether you're a first-time homebuyer, seller, or a seasoned real estate investor, Move Ahead Homes has the knowledge and expertise you need to make your next real estate transaction a success.
20+ Years of experience in Sales/Marketing/Negotiation
104.7% Median Sale-to-List Price Ratio in 2022, compared to 98.7% Realtor average in Hoboken - Jersey City - Weehawken ....

Don't you want to hire a Realtor who nets you 6% more

?
Complimentary referral program (to a top agent) for clients selling in our area and moving out of town
---
About Michael Kotler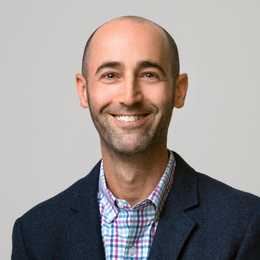 You want to buy and/or sell your home. You want to sell quickly. You want to buy efficiently. You want to net (selling) or save (buying) the most money possible. You want the process to be smooth. I want this for you, know how to help you accomplish these goals, and look forward to hearing from you.
Founder of Sell Your Home - Save A Pet:
Donating a portion of proceeds from each sale, purchase, or referral, to local non-profit animal rescues. Together we will help animals in need of urgent medical care, fostering, and adoption. If you love animals, this is your opportunity to help out. Hire a powerful, experienced local Realtor who shares your values.
---
As the founder of Move Ahead Homes, I wake up every morning with one goal in mind - to help you buy or sell for a great price, find an amazing home, and be your guide through a process that can be stressful, but certainly doesn't need to be.
I'm a customer-first, nationally recognized sales and negotiation expert and Realtor, serving Hoboken, Jersey City, Weehawken, and connecting buyers (at no cost) with top Realtors in amazins suburbs such as Westfield, Montclair, Ridgewood, Livingston, Chatham, Summit, and much of Northern NJ.
You... my clients ... mean everything to me, and I'm incredibly passionate about serving your needs and your goals. In my career I've been trusted by more than 1,000 clients for my proactive guidance, industry knowledge, and sales and marketing expertise.
I spent the first 18 years of my life growing up in Westfield, where I still have many ties, before graduating from the University of Delaware in 2000.
Since then, Hoboken has been my home. I've walked every block, visited every business, and dined my way up and downtown. I know where to live or avoid, based on the client's personal preferences.
During my prior career in marketing and online advertising sales, I received recognition as the #1 NATIONAL SALESPERSON, at companies including Patch.com (a division of AOL) and LiveIntent. I use those same skills and experiences to negotiate the best deal for you on your Hoboken, Jersey City, and Weehawken home.
My ongoing real estate education includes an advisory council, made up of top national agents and corporate leaders from Douglas Elliman, Corcoran, Coldwell Banker, and EXP .
Specializing in Hoboken, Jersey City, and Weehawken real estate for sale - condos - single family homes - luxury condos. Sample buildings include The Hudson Tea Buildings, 1450 Washington St, 1500 Garden St, 1400 Hudson St, 1425 Hudson St, Maxwell Place, Sky Club, 2 Constitution, Upper Grand, 225 River (W Hotel), The Columbus, Skyline Condos, The Huntington, Gulls Cove (201 Marin), 10 Provost, 77 Hudson, and more.
If you're looking to sell your home, learn your home value, buy a home, or rent an apartment, I'm excited to hear from you, and can't wait to work together! Please call, text, or email at your convenience.